PLA Videos
Featured Videos
Have a look at our featured videos! Just a small selection of what the PLA Video archive has to offer.
Listing
1.
PLA Strategy
Our new strategy is centred on three roles for the PLA: Protect, Improve and Promote. Find out what this means from our stakeholders and PLA employees as we work to encourage greater use of the river, in line with the Thames Vision http://www.pla.co.uk/About-Us/The-Thames-Vision.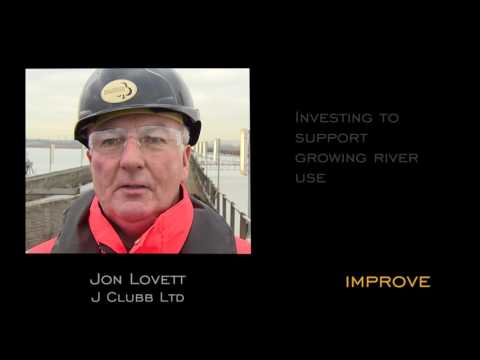 2.
Peruvian Wharf – a wharf safeguarded for river use
Peruvian Wharf, a strategically important, protected wharf in East London is set to return to operation after it was bought by the PLA. Find out about the plans for the wharf from PLA director of planning and environment, James Trimmer and Bill Brett, chairman of Brett Group which will develop an integrated building materials terminal on the site. Peruvian Wharf is expected to be operational in late 2017.
Peruvian Wharf – a wharf safeguarded for river use